Duster sparks a long overdue conversation about the inclusion of domestic labor and household production in how we define work today. 2% of every dress supports Moms First to transform our workplaces, government, and culture to enable moms and caregivers in America to thrive, feel seen and supported.
"WE HAVE GOT TO STOP TRYING TO FIX THE WOMAN, AND FIX THE SYSTEM."
- Reshma Saujani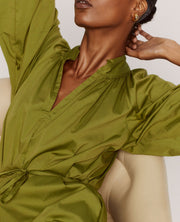 The Look of Work is Changing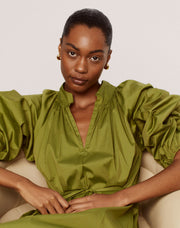 Our Impact
In Partnership with Moms F1rst
With 2% of every dress sold benefitting national non-profit organization, Moms First, Duster moves beyond the traditional lifestyle model to consistently uplift the Moms First movement, which works in coalition with advocacy partners to campaign for paid leave, child care, and direct payments to mothers.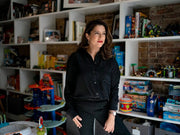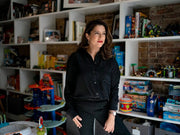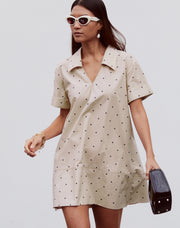 Meet Reshma
Reshma Saujani is a leading activist and the founder of Girls Who Code and Moms First. She has spent more than a decade building movements to fight for women and girls' economic empowerment, working to close the gender gap in the tech sector, and most recently advocating for policies to support moms impacted by the pandemic.
The Facts
75%
The amount of unpaid care and domestic work women are responsible for globally
$1.5T
The amount American women would have made last year if paid a minimum hourly wage for domestic labor and caregiving.
$10.9T
The global value of invisible labor, which exceeds the combined revenue of the 50 largest Fortune 500 companies - including Walmart, Apple and Amazon.